Good Lord, you just can't avoid pissy people. Ivanka tweeted this pic yesterday....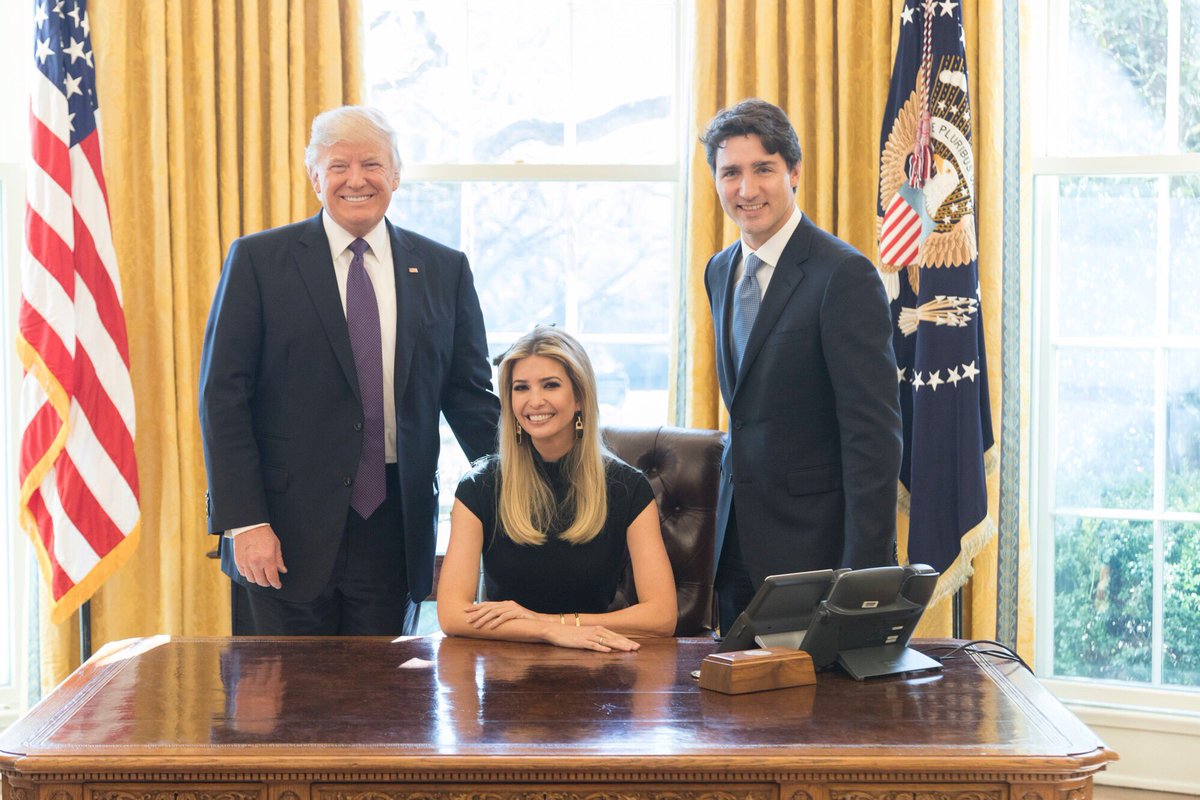 With this comment, "A great discussion with two world leaders about the importance of women having a seat at the table!


But apparently that has pissed some people off who said things like, "The Oval Office should not be a prop for the president's daughter," one user tweeted. "You have no business in the White House," posted another. "Our country is not run on nepotism."
Hmmmm....